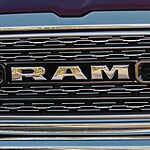 The 2020 Ram 1500 is a reliable vehicle that is ideal if you are looking for a light-duty pickup truck. It is a fuel-efficient truck that has the ability to get up to 32 miles per gallon. It can also tow a maximum of 12,750 pounds.
It has a classic-exclusive air suspension system. When you drive on the highway at high speed, you will be able to reduce drag because the suspension will automatically lower, which will help increase efficiency.
Adaptive Cruise Control is another one of the features that you will be able to use in the Ram 1500. It will measure the distance and speed of the vehicle that is ahead of you. If you do not respond within a certain amount of time, then the brakes will automatically apply, and your truck will can be brought to a full stop. Check out these features and more by visiting our Ram dealership in Wauchula.